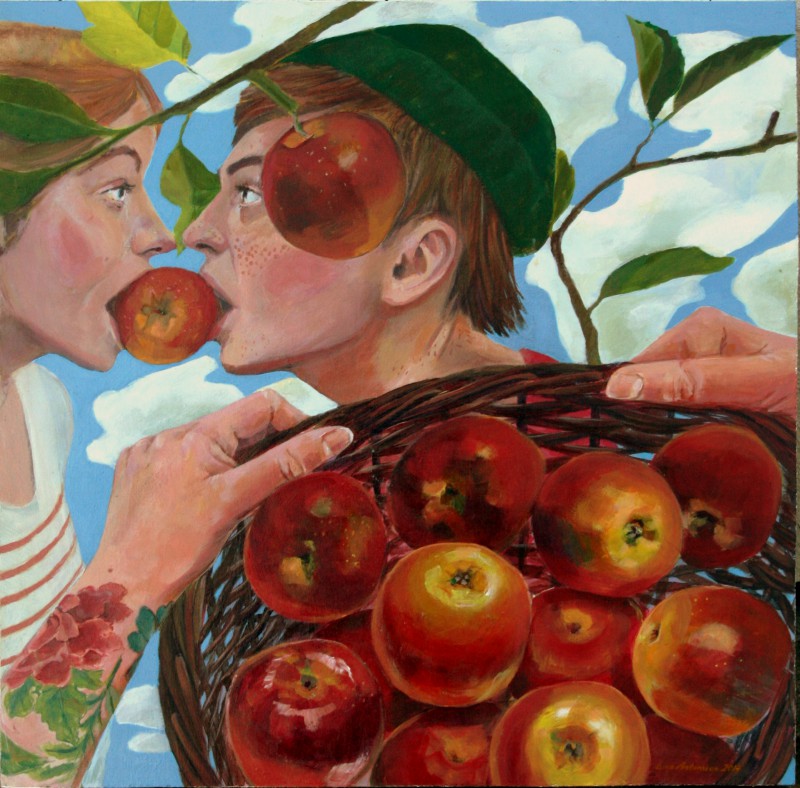 Målning i akryl 40 x 40 cm.
Ett samarbete med musikern Christoffer Berg som frågade om jag ville skapa ett verk utifrån hans sångtext Äppeltjuvarna. Tavlan blev sedan omslaget till cd-konvolutet.
https://www.facebook.com/bergochbedragare
http://bergochbedragare.wordpress.com/
Painting in acrylics.
A collaboration with the musician Christoffer Berg who asked me and some other artist to illustrate/create works inspired by his lyrics, one per song. My painting ended up being the cover-art.